Watch Madiya reading `Trapped'
Hello!
It's the end of another term at Horsenden and I hope you're all looking forward to the Easter break.
I know there has been some amazing writing taking place all around school. Year Groups have been focusing on writing tasks based on books as varied as The Iron Man by Ted Hughes (Year 3), Journey to Jo'burg by Beverley Naidoo (Year 4), The Wreck of the Zanzibar by Michael Morpurgo (Year 5). Year 6 have been very busy learning about writing a balanced argument, as well as preparing for their mock SATs tests.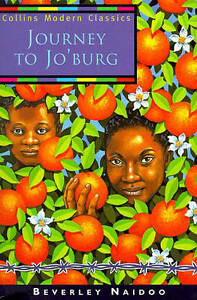 Don't forget to keep writing over the Easter break.
It's really important to keep up with the skills you practise in class, so that you're in a great position once you come back to school, refreshed for the Summer term!
Writing also helps to relax you, gives you time to be calm and thoughtful, and it helps with your communication with the people around you.
The best writers help us to imagine what it is they are describing, by making us see, feel, hear, the picture they have in their heads.
Have you ever been so drawn in to a book that you couldn't put it down? That is usually because of the great words and special methods writers use to engage their audience. Many of these you learn to use in school…similes, metaphors, alliteration and personification to name just a few. In Key Stage One, you are encouraged to use
interesting words instead of boring ones that are commonly used.
Watch MADIYA REZAI (6H) telling her story 'TRAPPED'.
Well done to Madiya (6H), for her brilliant story, 'Trapped'.
Not only has Madiya written a great story which is interesting and engaging, but she has also included many of the special methods that writers use to help their readers imagine.
The video will be available soon.
Click on the attachment below to read the story.
If you want to read about the history of storytelling, see the blog
entry for February,
'Stupendous Storytelling' and Year 3 poems to
T
hank you, MR. AMOS... You are Brilliant!
A huge thank you to Mr. Amos who took ages filming Madiya. What is just a few
minutes of footage,
took a very long time to film, so thank you, Mr. Amos,
for your time and expertise!
Have a lovely holiday all of you. Keep writing!